Project 3 - Refurbishment and improvements to Middle Entry including a new semi-permanent structure for start-ups and niche businesses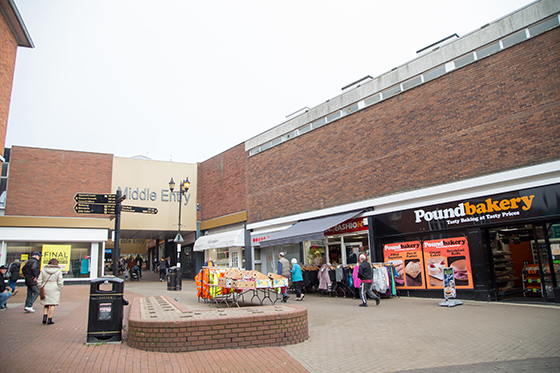 This will involve Tamworth Borough Council working with the current owners of the Middle Entry to acquire parts of the building.
Extensive refurbishment will include the creation of a new covered, flexible retail space.
While detailed designs have yet to be drawn up, this could include the possible removal of the 'bridge link' and roof to open up the space and improve the view from Tamworth Town Hall through to St Editha's Square.
The aim of this project is to create a broad range of affordable space to help start-up businesses and entrepreneurs. It would mean bringing some vacant floorspace back into use, in a way that is sustainable and encourages smaller, independent businesses.
LATEST NEWS: Discussions are progressing with the owners of the Middle Entry to achieve vacant possession in 2022. Architects have prepared concept sketch designs to support ongoing discussions with Peer Group.